Bringing ad copy generation to the next level
3 min read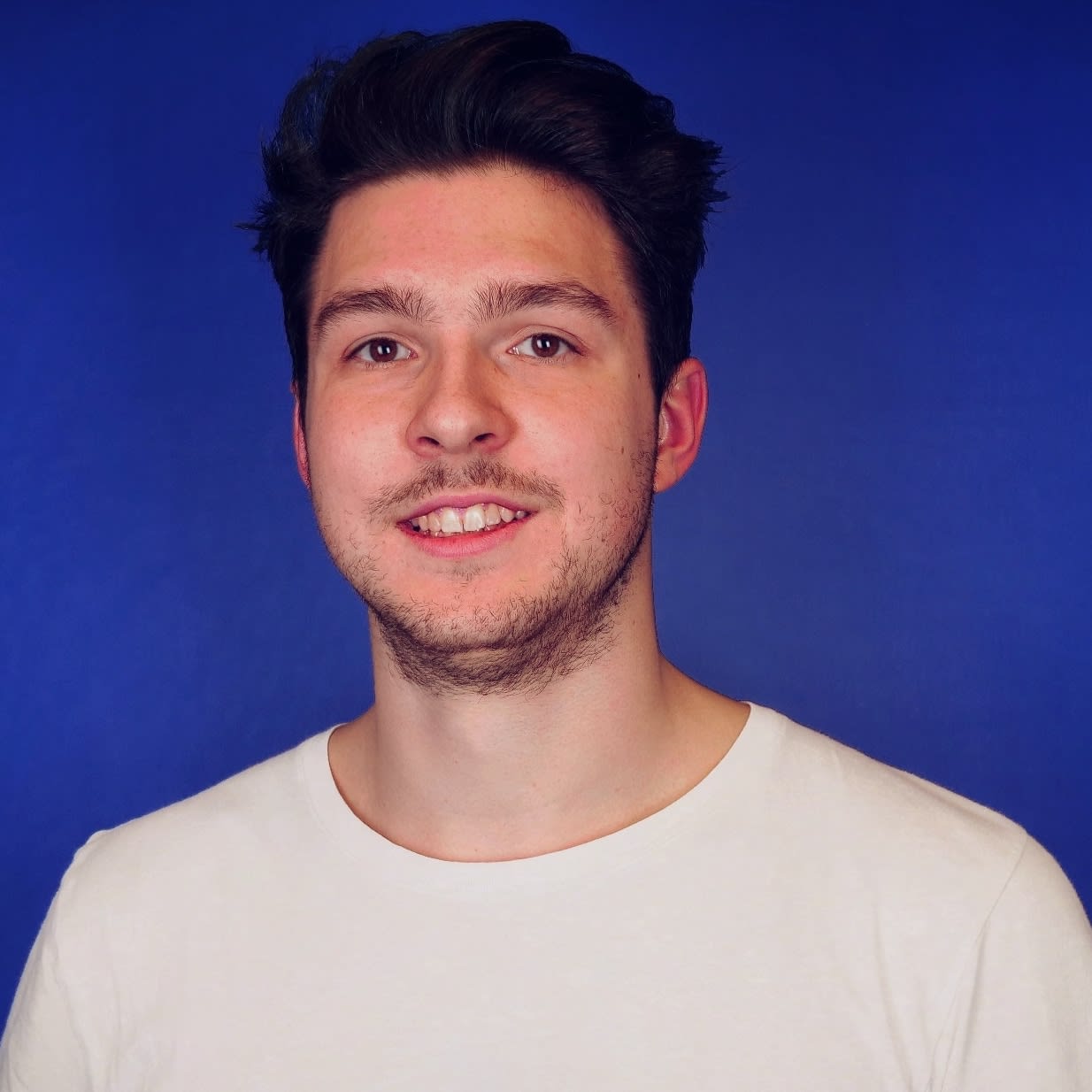 Lorenzo Signoretti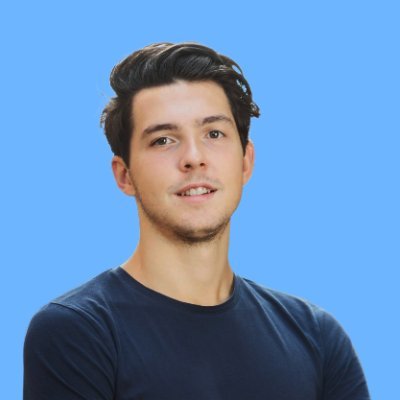 Francesco Signoretti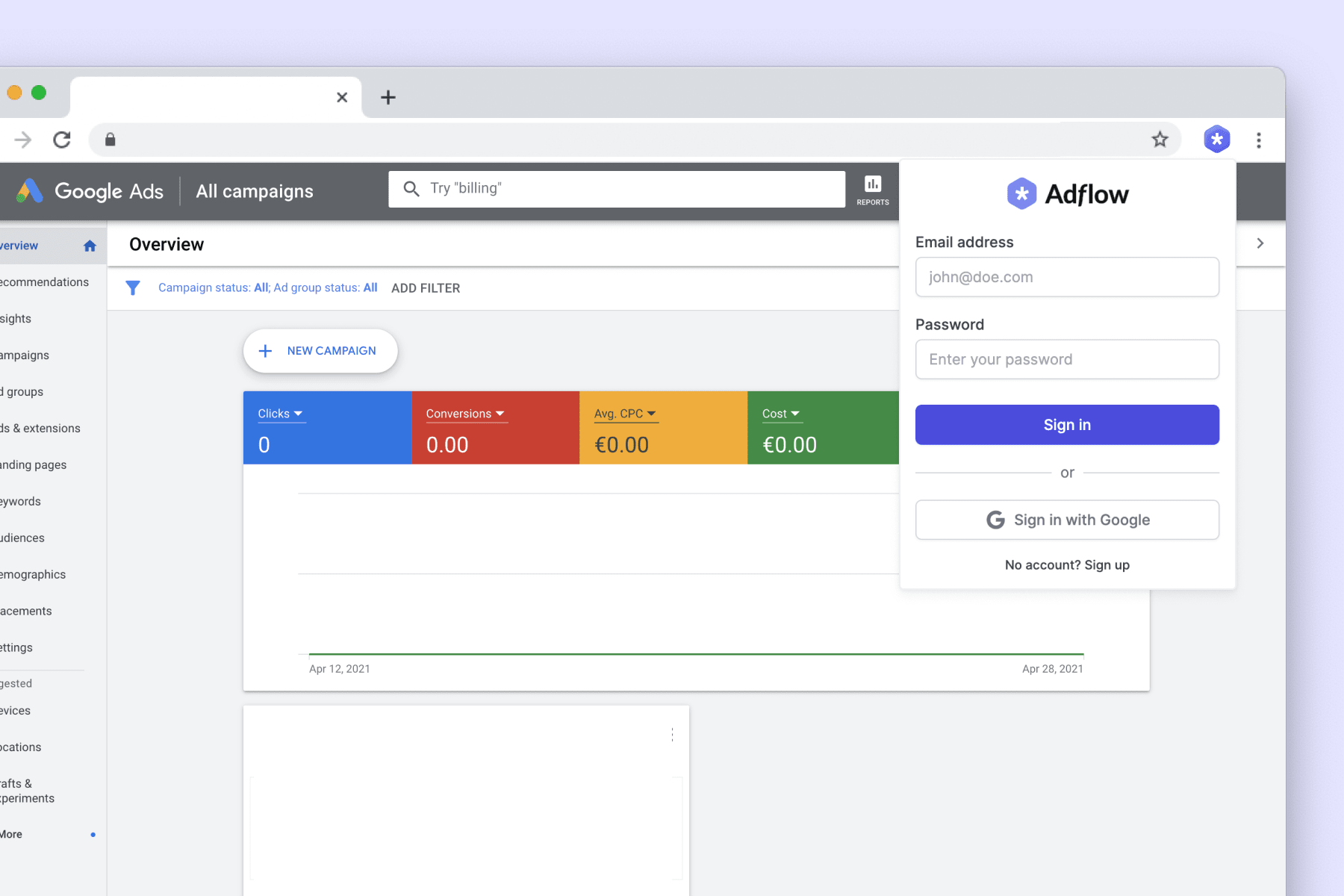 You're hard at work creating a new Google Ads campaign for your client. You need to find the right headline that will push customers to click on your ad and to convert—but you just can't find the right words.
If you've ever been in this situation, you know that you can easily end up spending hours just to write a few mediocre headlines and descriptions.
At Adflow, we help you overcome the writer's block using Artificial Intelligence. And now, we are bringing our solution even closer to the problem. Introducing the Adflow extension for Google Ads.
Introducing the Adflow Chrome extension
We heard you loud and clear. Switching away from your Ads Manager when you're hard at work on your creatives is time consuming. We want to save you as much time as possible, without asking you to change your habits.
Starting today, you can download the Adflow companion browser extension for Google Ads. If you're already on the unlimited plan, you can access all of the new functionalities for free. In fact, you now have all the Google AI tools already available on Adflow at your fingertips, and more. Here is a sneak peak at what you can do with it:
Copy generator for Google headlines and descriptions
Google headlines and descriptions can be generated with just the push of a button. It finally works with Responsive Search Ads, but still supports Expanded Text Ads and more:
Universal App Campaigns & Responsive Display Ads
Thanks to the new direct Google Ads integration, Adflow now supports more ad formats than ever. Whether you're looking for a catchy headline that will make users interested in your app, or whether you're searching for the perfect description to accompany your product images, our new tools have you covered.
Shorten your big ideas
Sometimes it's hard to express a clear message in just 30 or 90 characters. That's why we've baked the shorten functionality in our extension. It's smart enough to know the right length for all the elements you're editing 🧠.
Find the perfect tone of voice
Different audiences are best converted using a different tone of voice. With Adflow's extension, you can choose between 5 different and unique tones of voice.
---
You can grab the Adflow extension today from the Chrome Web Store for free. Some of our users been testing it in beta in the past week and it already gave them some great suggestions for the campaigns they were creating. Make sure to try it out and let us know how you like it.
As always, we are happy to hear your thoughts. Hit us up on Twitter @adflow_ai with your opinions.